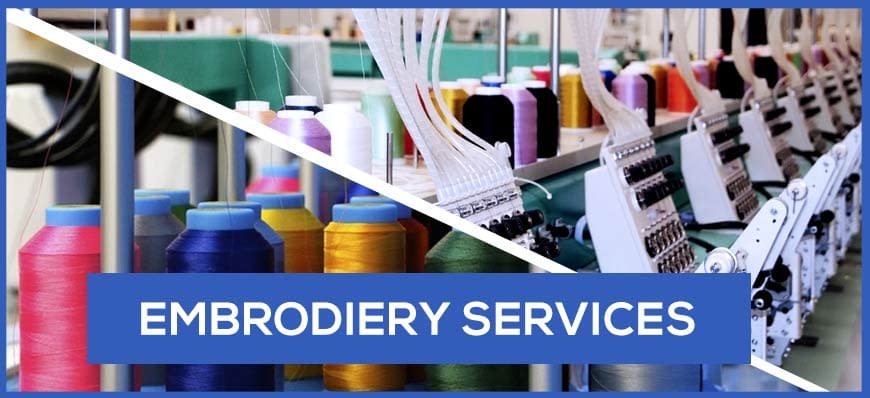 SCHOOL UNIFORM EMBROIDERY SERVICE
At Suliman Jooma & Son, we have offered our school uniform embroidery service to schools throughout the country for manuy years. Our schoolwear options are both affordable and of the highest standard – that's why so many schools choose us.
As a school, it's important to create a brand that your students are proud of and we can help you to do that with our embroidery service. We can embroider your school logo onto school t-shirts and other garments of clothing.
The preferential relationships that we have with our suppliers means we are able to offer savings on the purchase of your schoolwear – meaning that you can pass the saving on to your students.
We're able to take care of the whole process if required, from supplying the School garments such as Shirts, T-shirts, polo shirts, ties, Jerseys and beanies right through to embroidering your school logo onto the garments.
We keep any artwork in our digital catalogue too, meaning that there are no set-up costs associated with runs in the future.
Our schoolwear customers tend to enjoy long relationships with us thanks to our reliability, the quality of our work and how easy it is to deal with us, give us a call and we'd be delighted to extend that same service to you.